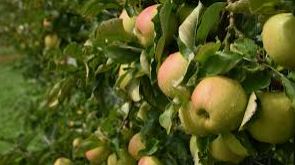 You receive from it, the same way you add to it. Okay, let's say for instance, four people want to put all of the apples they pick together to bake apple pies, and their working habits will depend on how many of the cooked pies they can receive. It will take 10 apples to make each pie. The four people picked a total of 1000 apples, at 10 apples to make one whole pie, this equals 100 whole cooked pies. The Passion and Purpose results are as follows:
1st person: picks 400 apples = 40 pies
2nd person: picks 300 apples = 30 pies
3rd person: picks 200 apples = 20 pies
4th person: picks 100 apples = 10 pies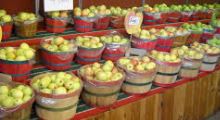 Just think, suppose someone offered to buy all of those pies at $10.00 per pie. The person that worked the least will still make $100.00, but the person that worked the most will make $400.00.
We must understand, that if we are not adding to the universe, we will notice things in our lives drying up and getting worse. However, if we are adding to the universe with our time, passion, and commitment to others, the world will offer us abundant opportunities to blossom into.
We should also be living our lives surrounded by people who are trying to accomplish things, by being grateful, service-oriented, and who are also willing to bring something to the table.
We create opposition within ourselves when we accept self-doubt, lie to ourselves, procrastinate, comparing ourselves to others, and also by allowing anything that gets in the way of us becoming who we were created to be.
We will be covering topics concerning, or about:
Passion
Occupational Motivation

Purpose

What is the purpose of creating a website?
What is the purpose of designing websites?
What is the purpose of Wealthy Affiliate?
Passion
---
Action should be our prescription for moving forward when it comes to passion. When we think about the word Passion, one might start to think, definitively, what is passion?
Passion is a very strong feeling of intense enthusiasm about, towards or a compelling desire for someone or something.
If someone desires for something, In whatever context, a strong desire for something and that desire has some strong feeling or emotion, it is so defined, in terms of passion.
Occupational Motivation
---
Individuals might have a feeling of motivation or aversion by different reasons where occupational motivation is concerned: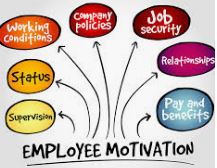 motivated- which is the experience of desire
aversion- which is a strong feeling of dislike, opposition
It has been said that when people enjoy their profession, and are really motivated by their passion, they seem to be more satisfied when compared to those with the opposite environment, about their work and more times than less, they also seem psychologically healthier. Many may prefer to work extreme hours because of how passionate they are about their occupation.
However, unsatisfied employees may also tend to be dissatisfied with their family relationships because they work extreme hours that put a strain on family relationships and friendships. As a result, they may often they may often create more excuses, impede their own journey to success all while experiencing psychological distress.
Purpose
---

When we decide to commit ourselves to carrying out an action or maybe several actions in the future, we have, at that point, created our purpose. as social structures change, the purpose of education is to learn to reason and find one's passion.
What is the purpose of creating a website?
---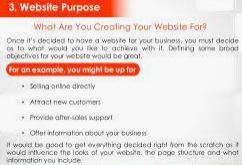 Perhaps it is to convince visitors that they should become customers of the website(s) through the creation of helpful content, many times this is done by the owner(s) who position themselves as dependable, by providing a trust worthy and experienced service provider in the target market(s).
What is the purpose of designing websites?
---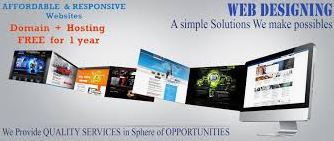 The important of web design is to impact how your audience perceives your brand, therefore, the impression you make on them may cause a targeted audience to remain on your page in order to learn about your business, or if they lose interest, leave your page in search for a more interesting competitor.
In this case, your purpose would be to create a really good web design that will be interesting enough to help you keep your targeted audience's attention in order for them to remain on your page.
What is the purpose of Wealthy Affiliate?
---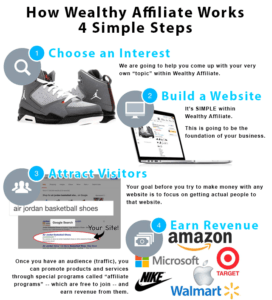 As an affiliate of Wealthy Affiliate (WA) working along-side other affiliates, I think it is safe to say that we all want better lives for our families as well as ourselves. I can't think of any other reason that we would have signed up. At some point, we all ended up searching the Internet for some reason or another.
Maybe, it was because we figured that we needed to find a positive way of existing that was different from how we have been existing, in search for the fulfillment of our purpose. At some point we probably knew that there was a bigger something else out there with a greater meaning that was better than what we were already doing. We may have even asked ourselves, "What is my purpose in this life?"
These may be some of the questions that we may have asked ourselves while we were searching the internet for ways to become successful, whatever that is to us, online.
It is my hope, that after reading this post, you will have answers to these questions.
There is great training and lessons at Wealthy Affiliate with some of the best tools for beginners, tools that will help you answer the question, "What is my purpose in this life?"
Organizations must have a purpose in order to survive, they must have a reason, as well as a motive, for their existence. Wealthy Affiliate has a name that has a number of us thinking of abundance, having more than enough money, becoming rich beyond measure, so on and so forth, and this is just dealing with the first half of the name. The purpose of "Wealthy" in Wealthy Affiliate actually provides an abundance of tools and training support with opportunities to help with building a successful business.
The purpose of "Affiliate" in Wealthy Affiliate means, to bring or receive into close connection as a member or branch.
With Wealthy Affiliate's abundance of tools and training support in addition to bringing or receiving into close connection as a member or branch, I'd say, any question about it's purpose is most definitely answered, and yours will be also when you join, and start building you brand.
In Conclusion
---
When figuring out our passion, maybe we should ask ourselves;
What is it that we have a very strong feeling of intense enthusiasm about, towards or a compelling desire for?
The next thing we might want to do when trying to figure out our purpose, is ask ourselves;
What is it that we decide to commit ourselves to while carrying out an action or maybe several actions in the future?
Once we figure these two things out and put them together, then, and only then, we will be able to really understand that Your Passion Is Your Purpose.
I hope that you have really enjoyed this post, you might also be interested in other information which can be found in JMJ45TECH's ONLINE STORE.
Please Leave All Comments in the Comment Box Below ↓
---