What % of parents working from home are actually making sure their children, who are schooling from home, are completing their schoolwork?
Before the COVID-19 pandemic, it is probably pretty safe to say that more than 50% of parents were working well over 40 hours a week, just to get by. As the years continue to pass us by like a freight train, the lives of many have continued to become more expensive. Many are working longer and harder hours than ever in order to maintain.
Unlike entrepreneurs who choose to run a businesses from home, since the pandemic, many have been forced to become entrepreneurs who works from home while integrating parenting-teacher into their business activities.
Here a 5 things to consider when answering this question
---
Co-parent households
Single parent households
Educational level of the parent(s)
Age and grade of child
School support system
Co-parent households where the care, and upbringing of children are equally shared by two or more adults. A mother and a father, which are the traditional co-parenting configuration. Other co-parenting configurations may include a parent with an adult sibling or grandparent, two fathers, two mothers, or a parent and another adult relative. However this co-parenting configuration is set up, it is focusing solely on the child. In the United States, there are around 5 million children who live in co-parent households.
Single parent households where a family with children is headed by a single parent. There may be many reasons a home may be headed by a single parent. This may include births to unmarried women, divorces among couples, a widowed parent, or other reasons not mentioned here. In the United States, there are around 18 million children who live in single parent households.

Educational level of the parent(s)

 may have an effect where it concerns combined uses of time, involving some use of multi-tasking, combined uses of space that accommodates the presence of the child or children; promoting and supporting the state of health and well-being; Emotions intertwined with creativity mood and motivation; changes in social behaviours or social relations; a child's development in terms of processing information, perceptual skill, conceptual resources, etc.
Age and grade of child or children in the United States concerning home education, conducted by an online teacher, tutor, or a parent, in which the overall educational standards are set by the state, in the United States and often mandate standardized tests. These test are administered and scored in a consistent, or "standard", manner. Standardized tests are designed in such a way that the questions, conditions for administering, scoring procedures, and interpretations are consistent and are administered and scored in a predetermined, standard manner. The curriculum is based and categorized in an American expression that indicates the range of years of supported primary and secondary education found in the United States which are arranged from kindergarten to 12th grade.
School support system The 2002 No Child Left Behind Act, passed by a bipartisan coalition in Congress provided federal aid to the states in exchange for measures to penalize schools that were not meeting the goals as measured by standardized state exams in mathematics and language skills. The 2006 Commission on the Future of Higher Education evaluated higher education. In December 2015, President Barack Obama signed legislation replacing No Child Left Behind with the Every Student Succeeds Act.
When considering all of this, what do we have?
Now, the elusive question…

How Are You Going To Do It Now?
---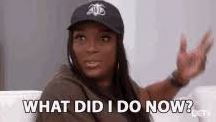 Think about what can be done at home to simulate the schoolhouse:
childcare responsibilities
chow times
snack times
schooling responsibilities
breaks between lessons
recess
Creating a daily schedule in order to keep a routine might not be such a bad idea:
homeschooling lessons
limits on screen time
work time
family time
There may be times that homeschooling your children may become distractive, and divert your attention from successfully completing your professional work. It may be wise to consider this while creating your daily schedule. You might even consider adjusting your work time to a less busy time in the day if you have the flexibility to do so. Set alarms for times that you need to be aware or reminded of. However you decide, whatever works for your given situation, just be sure you are putting safety first.
Many may have reached their tipping points with government, and want a different solution concerning the safety and welfare of children
---
A parent, person with parental responsibility for a child, has an express liability, whoever is responsible for the child at the time. Just as in employment health and safety, the powers of parenthood can be delegated but not the duties. Parents should make arrangements for suitable and properly informed people to have responsibility for their children.
In the wake of COVID-19, parents are reasonably concerned about the safety of their children returning to class at school. According to some news outlets, indicates if children become infected, the best available evidence seem to suggest, they may be far less likely to exhibit suffering of severe symptoms.
Educational instruction, the development of social and emotional skills, a safe environment for learning, nutritional needs, and making physical activity easier, are all a part of an influence that the in-person school environment has on children.
What ever decision that is made concerning a child, ultimately, falls in the hands of the person with parental responsibility for a child.
I hope that you have really enjoyed this post, you might also be interested in other information which can be found in JMJ45TECH's ONLINE STORE.
What is your opinion on this issue?
Leave your comments in the comment box below to let us know ↓
I hope that you have really enjoyed this post,
---